American Aerial Mapping, Inc.
6151 Freeport Boulevard, Suite 170, Sacramento, CA 95822
Phone 916-392-8676 / Fax 916-392-7886
Website: www.americanaerialmapping.com
Email: americanmapping@sbcglobal.net
Primary services provided are:
* Aerial photography, standard black and white, color and infrared.
* Digital topographic contour and plannimetric mapping.
* Digital terrain model data capture.
* Cross sectional data capture and volumetric surveys.
* Analytical bridging and aerotriangulation.
* Scanning and image manipulation.
* Digital orthophotos and mosaics.
* Color and black & white photo lab services.
* Service areas include Sacramento, Stockton, San Francisco Bay Area, Amador County, Placer County,
San Joaquin County, El Dorado County, and all of Northern California.

* Established in 1968 - American Aerial has been in business for over 40 years, building a reputation for excellence
in performing aerial surveys and photogrammetric mapping.
* Originally established by Roland Holmes.
* Currently operated by his daughter, Janice Nelson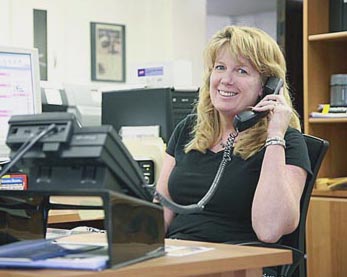 Janice Nelson, President - Wild BC2 Stereo Plotter
.Copyright and Credit Information.